Professional Painting Can Make All the Difference
We'll handle all your home painting needs in Duluth, MN
Want to boost your home's value and visual appeal before putting it on the market? A fresh coat of paint will work wonders. K&K Lindquist Painting LLC is a full-service local painting company in Duluth, MN. Our professional painting services can give your ho-hum home a whole new look. Our contractors can handle any residential painting project you have planned.

Painting sucks. Have us do it for you! Get in touch with our owner to learn more about our professional painting services.

More about what we can do for you
Painting isn't all that we do. We also provide drywall repairs and trim installation services. We're a local painting company that will do everything needed to make your home look fantastic, inside and out.

You can count on us for:
Our local painting company can do it all. Reach out to us now to get started on your project.
Count on us for a mess-free paint job
We take pride in prepping the workspace to protect your floors and furniture from drips. We'll leave your home even cleaner than we found it.

Our painters are reliable and pay attention to detail. Call us at 218-409-3923 today to schedule professional painting services.
Before & After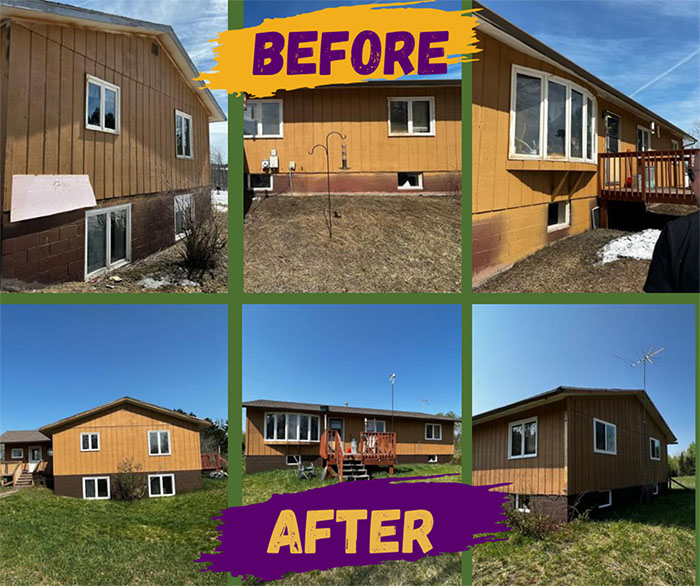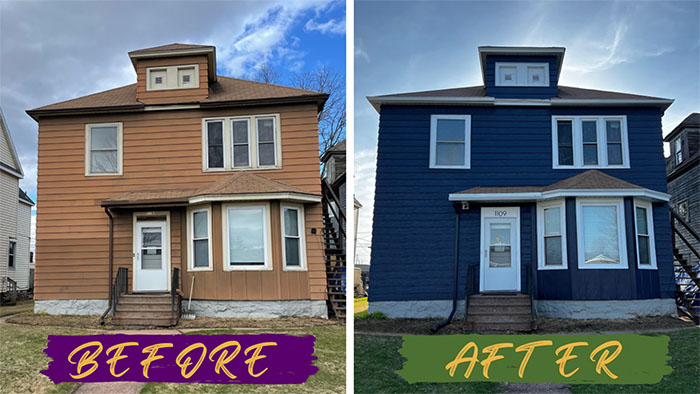 Enhance the appearance of your home inside and out
Do you want to revitalize the appearance of your property in Duluth, MN? Reach out to our painting company. You should hire us for interior painting or exterior painting services if:

You want to protect your property against the elements
You want to give your living space a fresh appearance
You want to boost your curb appeal and property value
Fresh paint is sure to make a better first impression on your friends and family when they come to visit. Make an appointment for interior or exterior painting services by contacting us today. We'll be happy to answer any questions you have about our painting services.
Our family
(AND FUTURE EMPLOYEES)
We are a large family with even larger dreams for ​the futures of our children! We believe ambition ​and dedication are very important attributes to ​pass along and the best way to do so is to lead ​by example!